WE OFFER FREE LOCAL PICKUP
When ordering online please select the 'local pickup' option at the checkout. You will receive an email once your order is ready for pickup.
Come in-store during the hours listed below to collect your order with your order number.
DIRECT TO BOOT
If you have little ones in the car and aren't able to come in-store please phone ahead on 0415 910 115 with your name and order number so we can get it ready for your arrival.
When you arrive park in the car park off Florence Street at rear of building and call again to let us know you have arrived.

Our staff will be with you as soon as possible (please remember we may be busy with a customer in store)!
Please note: This service is only available if adequate staffing is on duty. Just ask when you phone ahead and we will do our best to assist you.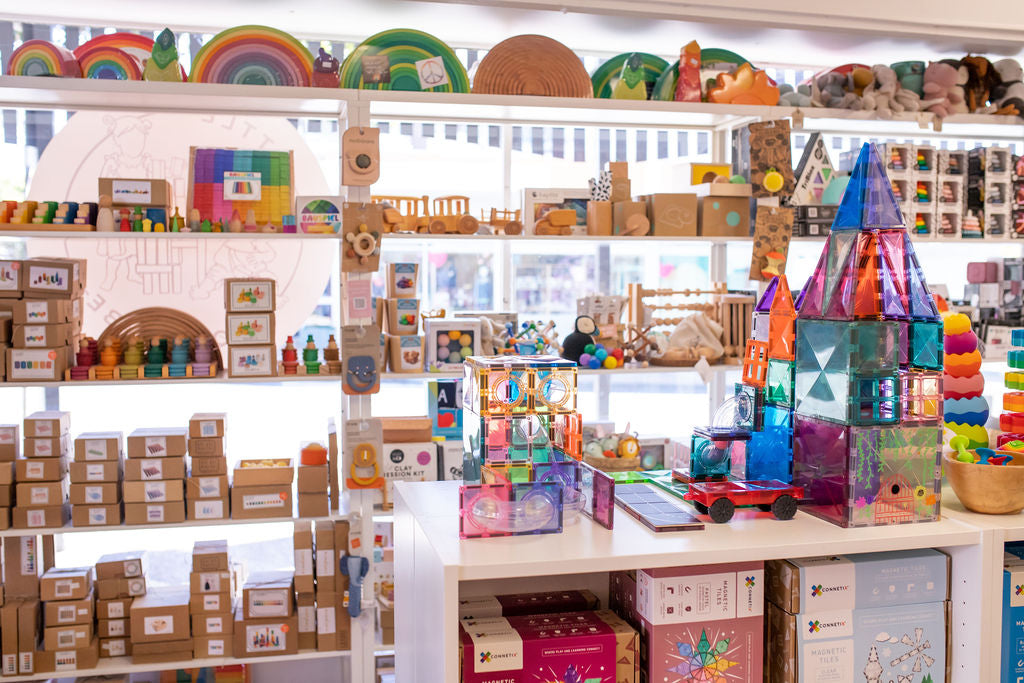 1/106 Bay Terrace, Wynnum QLD 4178
Our store is designed for children, parents, grandparents and carers to have a hands on experience with our range of toys and resources.
OPENING HOURS
Monday          CLOSED
Tuesday          10am - 4pm
Wednesday    10am - 4pm
Thursday        10am - 4pm
Friday             10am - 4pm
CLOSED FOR LUNCH 1-2PM WEEKDAYS
Saturday         10am - 2pm
Sunday          CLOSED
Why visit?
The store is designed for you and you children to come and get a hands on experience with the range of toys we stock. It's a great way to see what your children gravitate towards and the size and quality of different pieces. 
There are many display products that are open (out of packaging) for children and adults to see and use. We try to keep play on a mat so items don't spread too far but don't worry we understand when pieces wander and little ones explore their environment!
Facilities
Toilets are available for use upon request and are located in the carpark at the rear of the store.
Safety
Shelves are secured to the wall and the space is designed for little ones to explore and play.
Small pieces are kept out of reach from little ones, but you are welcome to take down and play under supervision.
We also ask that you put choking hazards back away after use to ensure safety of younger children.